(And Women)
Ship Wrecked only has two more major targets remaining for Classic. Yes, the God of Hate - Innoruuk himself fell to the might of our rag tag band of pirates.
Go Go Random!!
And down goes the first God for Ship Wrecked!

A cleric? System Wide...holy crap!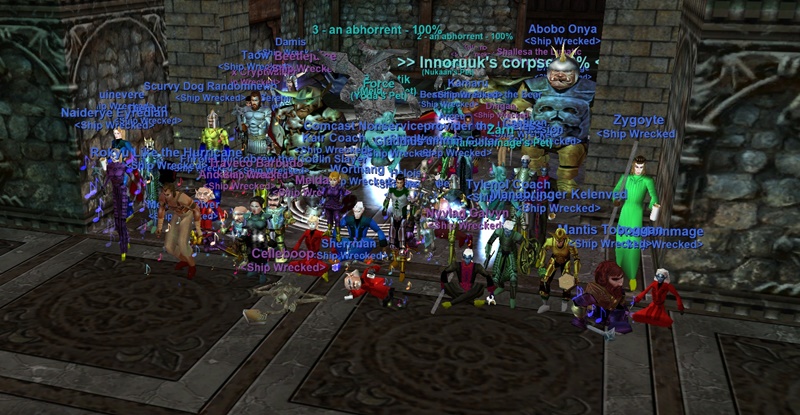 Our loot included two of each of these!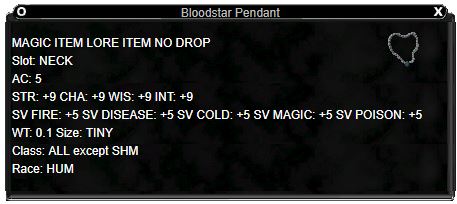 We quickly dispatched Maestro - while a funeral dirge was played across the Plane of Hate.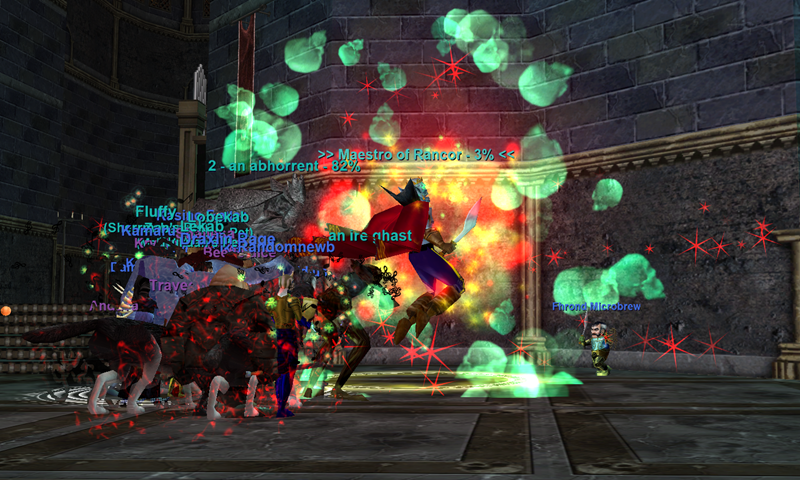 Also got our warriors another Hand of the Maestro for their epic!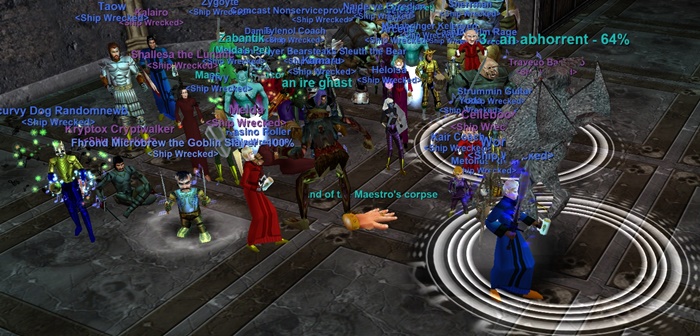 I promise the Maestro is in there too!
Open Recruitment is ending as of May 29, 2019. So if you join by then, you'll have a full week to become full member before the Kunark Expansion launch.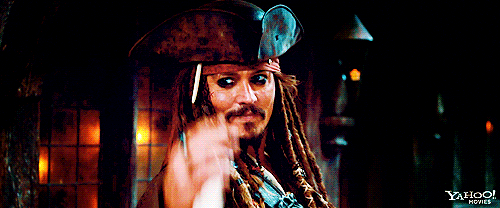 Come join us. Our raids are are fast paced, we accomplish a lot in our raid times. We start on time and end on time. Come talk to us - we'd love to meet you.
Apply Today: Apply to Ship Wrecked here
Join us in discord: https://discord.gg/H7PNhcT
A time-worn mound of solid rock,
thrusts through the earth, and awes the world.
So high and jagged, a subzero fang,
Come to investigate 'fore mouth follows.
Crystal wings spread,
Cracking with age and stillness,
Awake at last after a million year slumber,
Soon the beast will snap closed its jaws.
And the world will be swallowed in a single bite,
Clamped in inescapable darkness,
Until we drown in it, our souls turn black -
The Ice Dragon will be victorious.
Not today Lady Vox...You were not victorious THIS day. Our band of pirates fought well and the ice dragon melted before us.
Yay Strummin! One of our newer members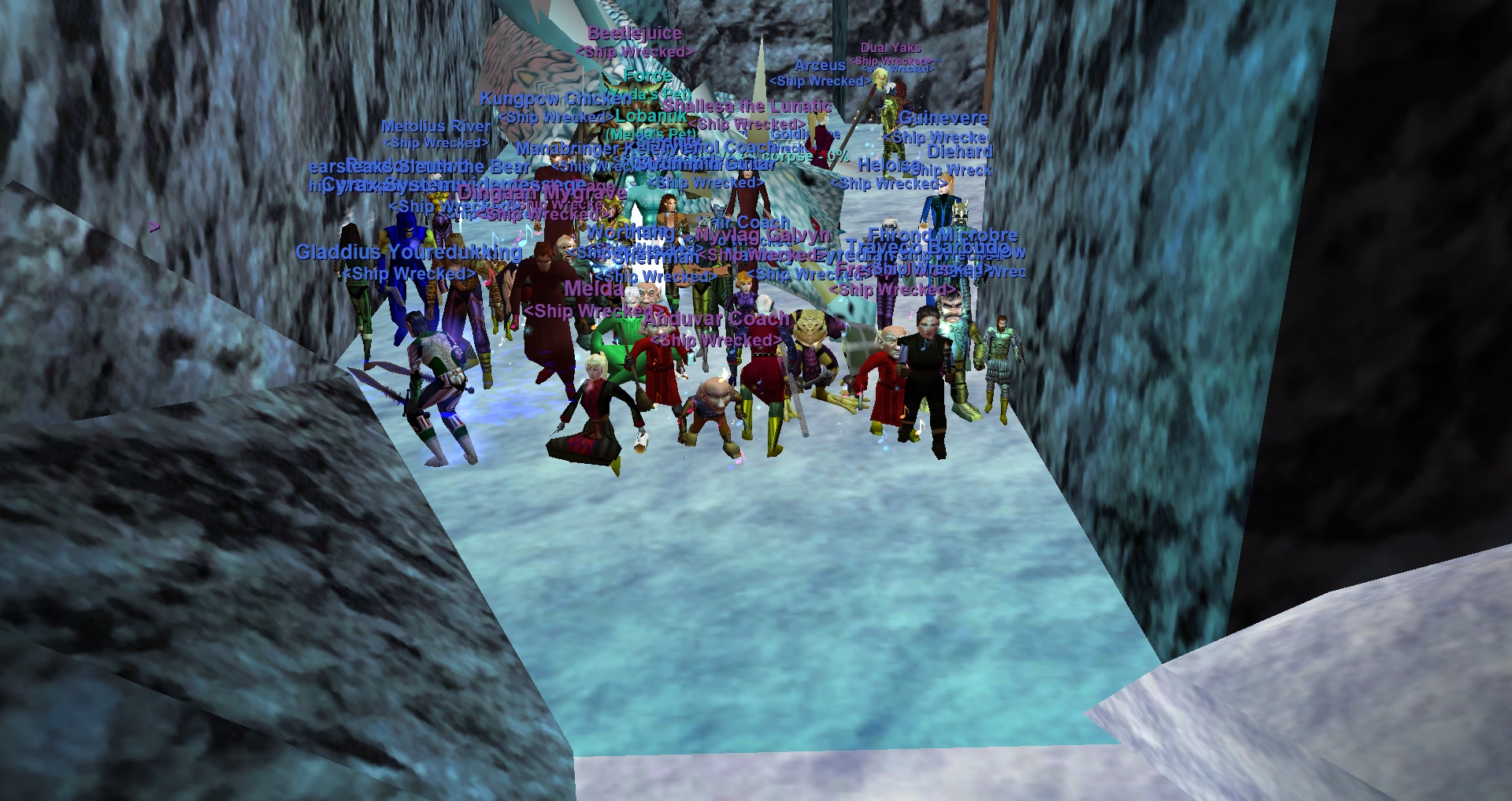 Two white dragon hides and an RBB were some of the highlights of her loot table. I believe we also had that spear that rogues go all shifty for.
We continued on to sky and got some epic bits for folks and got some quests completed. It was a good haul for Ship Wrecked.
Monday was Plane of Hate armor clearing and we cleared Maestro without missing a beat. This Wednesday is a Fear night and we'll be attempting Draco and CT. Good times and good loot to be had.
Open recruitment is nearly closing so join now while you won't have to go through a recruitment period. We're ready to complete all classic content in era.
Wednesday night Ship Wrecked plundered their way down into Lord Nagafen's lair. His minions of Fire attempted to keep us from our goal, but we wouldn't be stopped.
From the moment Dingaan stepped into Big Red's lair until the moment Nagafen lay defeated on the ground, Ship Wrecked worked as a solid team. Thanks to the combined effort of 41 characters in the raid, all working together for a common goal...
This system wide message was made possible:

And this wonderful moment of guild camaraderie was shared: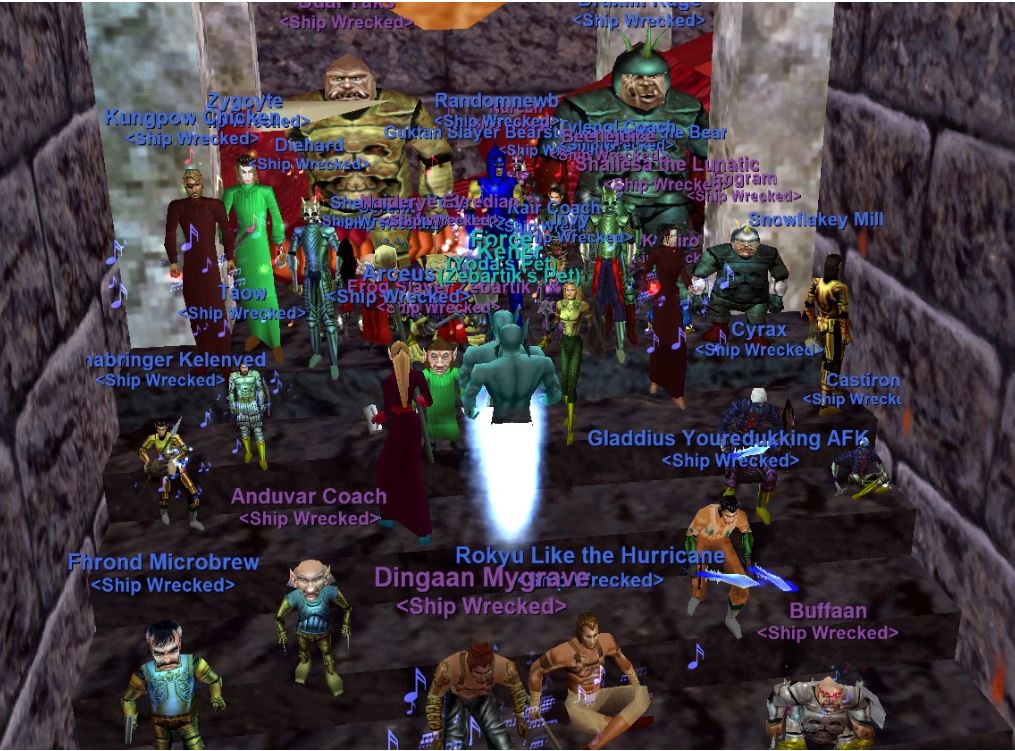 What's next? Well, we heard Lady Vox wasn't really happy we killed her boyfriend. So we have been receiving hate mail with an icy claw print running through the envelope. We're thinking Saturday is going to be a good time to head to the icy north and see if she is much more difficult than Lord Nagafen.
Come join us. Our raids are fun, organized and we get a lot done without just throwing bodies at our targets. We genuinely use strategy and work together to achieve our goals.
Apply Today: Apply to Ship Wrecked here
Join us in discord: https://discord.gg/H7PNhcT