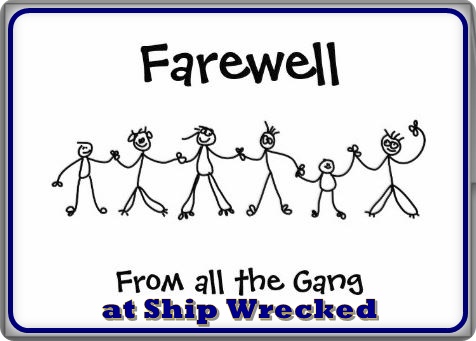 As of Thursday, March 22, 2018 - Ship Wrecked made it's final voyage. We ran the cursed cycle in Ssra and did not see a blood frenzy! But leadership called it quits at that time with a rousing final "mini-raid".
Thank you to every single member, recruit and Friends and Family of Ship Wrecked that made this guild a success for the past eight months.
Special thanks to Tubroo, Tylenol and Roddrick for stepping into officer-ship when asked.
Thank you Pugnegnis, Rokyu, Landyin, Rehab, Binuvyen, Darnok, Cookiefist, Persistent and every single person who helped lead, do window, master loot, set a tank line, offer advice. Thank you to Dingan, Bracken and the pull team.
Thank you to Galvyn for MA from our guild's inception to the night he left.
Thank you Zefirus and Delerious for learning MA and working for our guild.
Thank you to each and every one of our necros - past and present - I am positive we could not have done some of what we did without your generosity of your mana pools.
I'm proud of everything we accomplished. I'm only sorry that somehow something stopped clicking for us. Either the new server, the end of Agnarr in site, or just looking for "greener grass" in another guild.
I'd like to thank Kalairo and Crisper especially - thank you so much for the support and attention week in and week out you both gave to this guild. Kalairo leading nearly every raid for the last eight months and Crisper doing Master Loot and Auctions for that time. Thank you for listening to my OCD crazy and still being my friend after it all. I adore you two and wouldn't have wanted to run this ship without you both.
Be well, remember our good times - and be kind to each other.

Ship Wrecked has been very busy over the first third of the expansion! We cleared everything including Emperor, Seru and Aten Ha Ra !!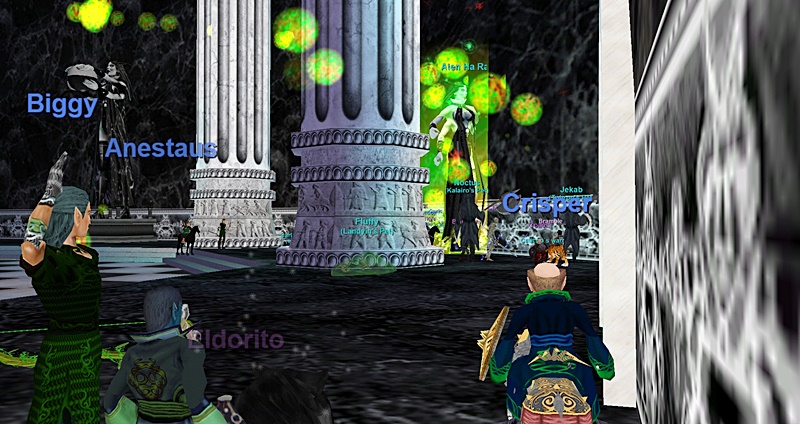 Aten ha Ra
We are beginning preliminary discussions for our PoP progression plan as this is what Agnarr is all about!!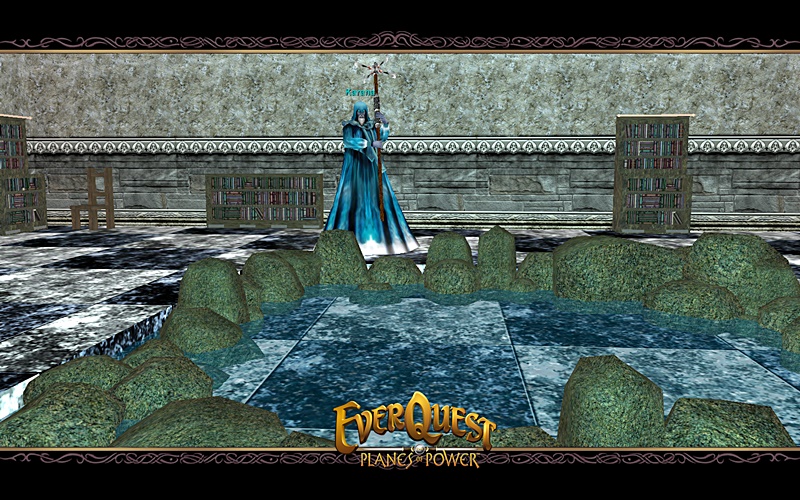 Agnarr in Planes of Power (What this whole server is about!)
Come gear up with us in Luclin while we are raiding, farming gear, and making memories!

All classes are open to apply! Must be level 60!
High need for Cleric, Mage, Paladin and Wizard!
Could use a level 60 Beastlord as well!

If you're tired of your guild's loot council, raiding hours, batphone or raid attendance requirements, come talk to Ship Wrecked!

We utilize traditional DKP with open bidding. We earn 2 DKP per hour with 1 point bonus each for OnTime, End of Raid and First time boss kills.

Raid nights are T / Th from 8:30 – 11:30 pm eastern and Sunday 7 – 11:30 pm eastern.
NO Batphone - we raid on a schedule!
NO raid attendance requirements outside of your recruitment period.

Apply today! Applicants must be level 60

Stop by our website at www.shipwreckedguild.com and fill out an application.
Join us in discord : https://discord.gg/wCbkTJG
We are now one third of the way through the Luclin expansion - the moon has handily been defeated and all of the bosses have given up their hoarded treasure. Over the last two weeks we have defeated Emperor in his room, Lord Inquisitor Seru and Aten Ha Ra.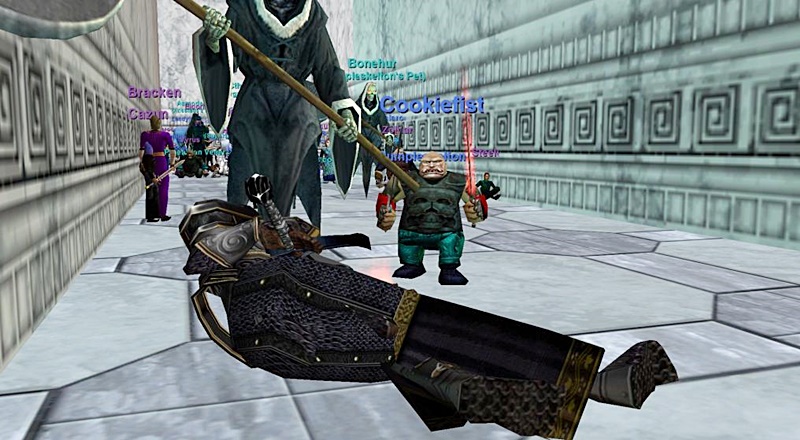 Lord Inquisitor Seru
Luclin has given us Beastlords and Vah Shir, the bazaar has been wonderful to quickly find just the right item for a character or alt. Luclin has new music, it has new textures and has beautiful scenery wherever I have gone. In my opinion, Shadows of Luclin has been a tremendous success for Ship Wrecked.
Our keying process went swiftly - between shard farming, orb gathering on off night raids and getting Emperor Ssraeshza keys for our force we've been very busy this first four weeks.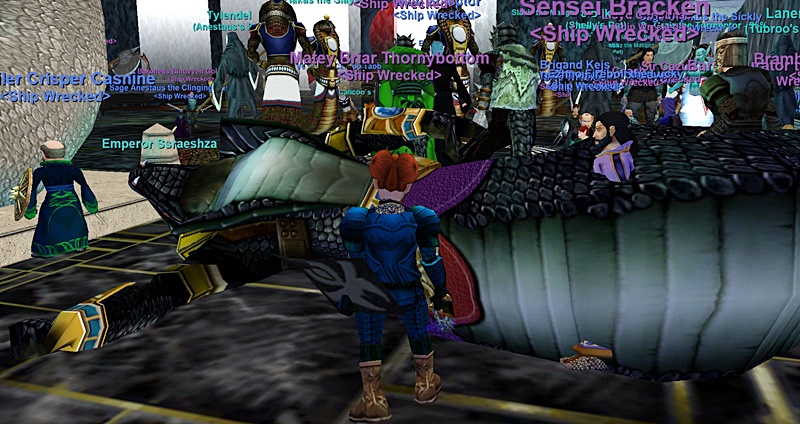 Emperor Ssraeshza
Week five begins even more fun - perfecting our technique in Vex Thal to clear our content including all mini bosses and Aten Ha Ra herself in our allotted 4 and a half hours on Sunday night.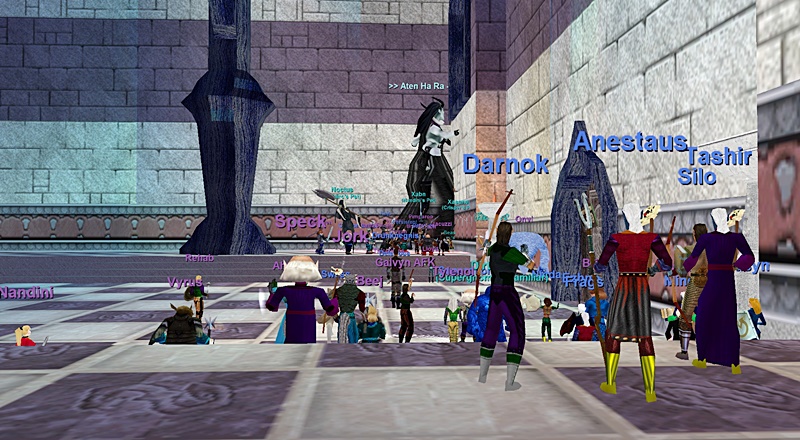 Aten Ha Ra
Our goals to complete content as a guild in era have already been completed. We have conquered our goals for the moon and now are just raking in the loot for the remaining 8 weeks.
Our strong and formidable team has some openings. We are looking to recruit some great personalities as well as players into our ranks. We need clerics of course as well as Paladins, Mages and Wizards.
We also could use a few more support healers - Druids and Shaman would round out our heal team nicely. A level 60 beastlord or two would be nice as well.
Raid nights T/Th 8:30–11:30 pm EST and Sunday 7–11:30 pm EST.
Apply today! Applicants must be level 60+. www.shipwreckedguild.com fill out an application.
Join us in discord : https://discord.gg/wCbkTJG